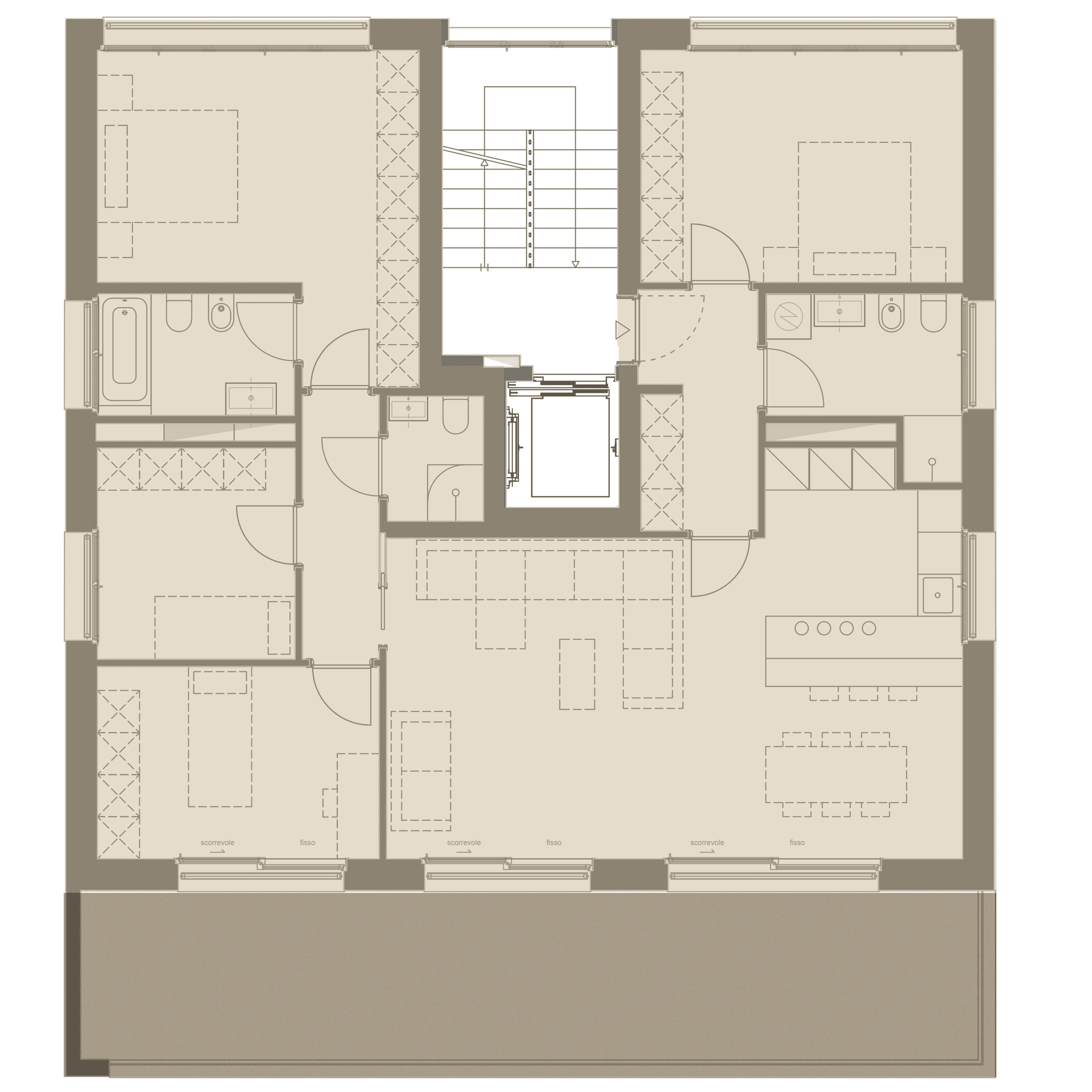 DETAILS
Location / Viale Stazione 6512 Giubiasco Switzerland

Property size (m2) / 254 m²
G type is the apartment at the top.
The surface covers the whole ground of the building, with a terrace that has south exposure at the sixth floor and a very large terrace on the rooftop with wonderful view.
The apartment is divided into four bedroom, two bathroom, a large living room with an open kitchen and a laudry room.
Furthermore there are internal and external parking spaces available.
Type G is available at floor 6.