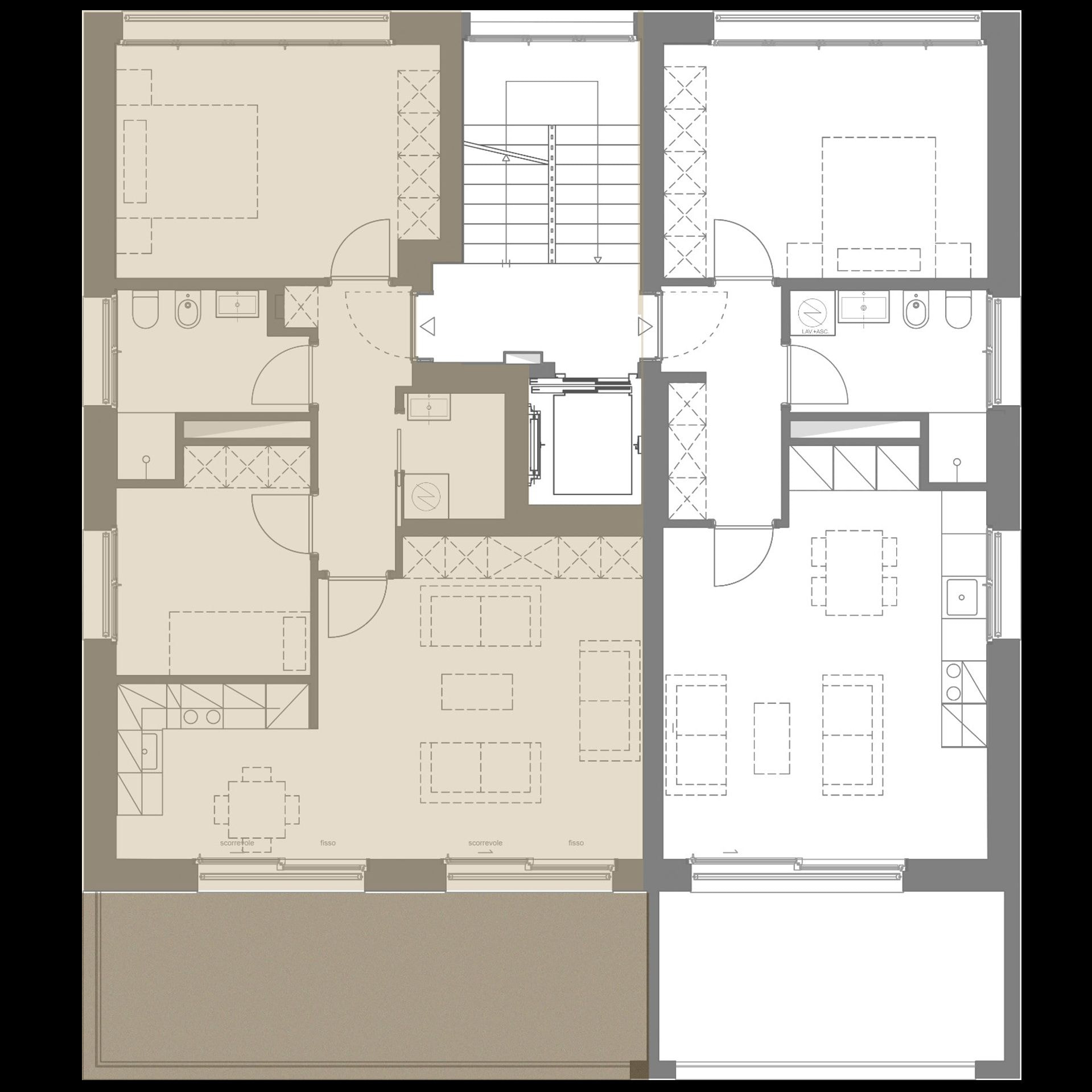 DETAILS
Location / Viale Stazione 6512 Giubiasco Switzerland

Property size (m2) / 92 m²
D type is designed for family and young couple.
The apartment is divided into two bedrooms, one bathroom, a small laundry room and a large living room with an open kitchen. The living room is lighted with large windows that are open to the terrace with south exposure.
The rooms are well designd and oriented.
Furthermore there are internal and external parking spaces available.
Type D is available at floors 1-2-3-4.